Middle Distance Athlete of the Month
"The Middle Distance Academy Athlete of the Month is our Miss Consistency Vanessa Miller"
Vanessa runs with Bateman Bullcreek and continues her athletics development at the Melville Academy which has stepped up training to each Monday and Wednesday now.
Vanessa competed very well at the WA All Schools back in October and again at the Athletics WA State Championships held just recently
She is another Melville middle distance runner who rarely misses a session and is just a model athlete at training
Vanessa's ability to knock out her interval repeats at a near identical time is quite extraordinary and makes her a coaches dream
Top stuff Vanessa!!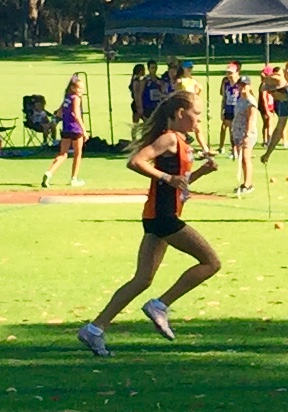 Coach Ross