Melville is a friendly, welcoming and inclusive centre for children and also senior athletes with a disability.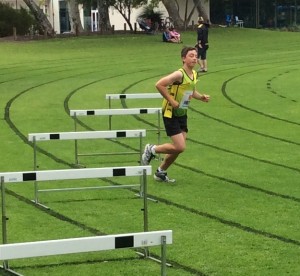 We currently have several boys doing little athletics and they have been competing for a number of seasons now. We encourage all special needs children to join in and compete with and alongside their able-bodied peers. We also have senior athletes with disabilities (AWD's) who compete with Melville Roar.
Ross Keane is your club contact. He also coaches the Melville Centre's 11 to 17's middle – distance runners. This group trains together in both the summer track season and winter cross-country season. The group includes his son Raynor who is a 15 year old  autistic boy with minimal speech. Raynor has been registered as a T20 athlete which allows him to compete in state and national competitions along with other AWD athletes.He enjoyed competing for WA recently at the 2015 Australian school sports cross country carnival in Melbourne.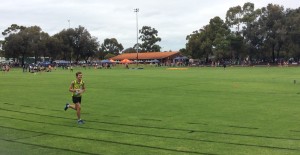 Interested parents can be guided through this registration process once their child's athletic journey has begun. Ross welcomes all kids with a disability to join his running group after they have registered with one of Melville's little athletic clubs (summer and winter) or with the Melville Centre (winter only).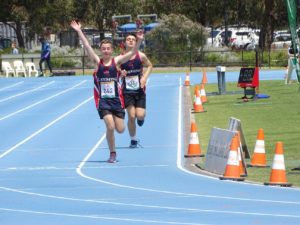 Come down and give it a go, you never know where it will take you!
For more information contact: