roaradmin
Comments Off

on This Saturday – Twilight and Pro Race
Welcome back everyone and a happy new year!
Reminder that this Saturday is a twilight meet (starting at 4:45pm) and also includes the Pro Race. The Pro Race has received a large number of entries so expect the racing to be fast and fun. Josh Ross, 2 time Olympian will be hoping to continue his stellar pro racing form. However local boy Sasha Zhoya will not want to make it easy on his home turf and will take the running to Josh. A number of other Melville athletes who have bee training hard over the festive season will also be in the running and hoping to take home a share of the prize money.
Visit the WACL web site for the start lists and time table.
roaradmin
Comments Off

on Melville Gift – Saturday 19th January
The Melville Gift is a handicapped Pro-Running race format happening on the first competition back after the Christmas break: 19th January 2019!!
Brought to you by:
It will be an evening of entertainment, with free giveaways and great prizes on offer! Everyone is in with an equal chance so get your entries in.
Rule of handicapped races: Slow runners gets the advantage to start in front of the fast ones! Equal chance to all!
What's needed: PB's to be able to establish the handicaps. For Melville Roar athletes these will be on ResultsHQ.
Questions:
If you have any questions contact Catherine Zhoya via email 
Send Mail

Entry online to WCAL website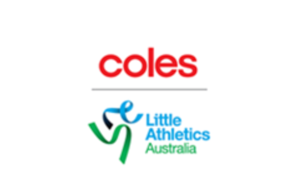 roaradmin
Comments Off

on MELVILLE LITTLE ATHLETES TO RECEIVE GRANT FOR NEW SPORTS EQUIPMENT
Melville Little Athletics Centre has received grant of over $3300 to buy brand new sports gear thanks to funds raised by Coles from selected Community Bags.
The Little Athletics centre in Melville is one of around 100 centres across Australia to receive a sports grant to replace or expand its sports equipment.
Read the full press release here
New shot puts and javelins purchased with the grant are a welcome addition to Melville Roar.