roaradmin
Comments Off

on Winter season calendar available
The winter calendar is now available with the first event just around the corner, starting with cross country on Saturday 4th May 2019.
2019 Winter Road Walks and Cross Country Calendar Final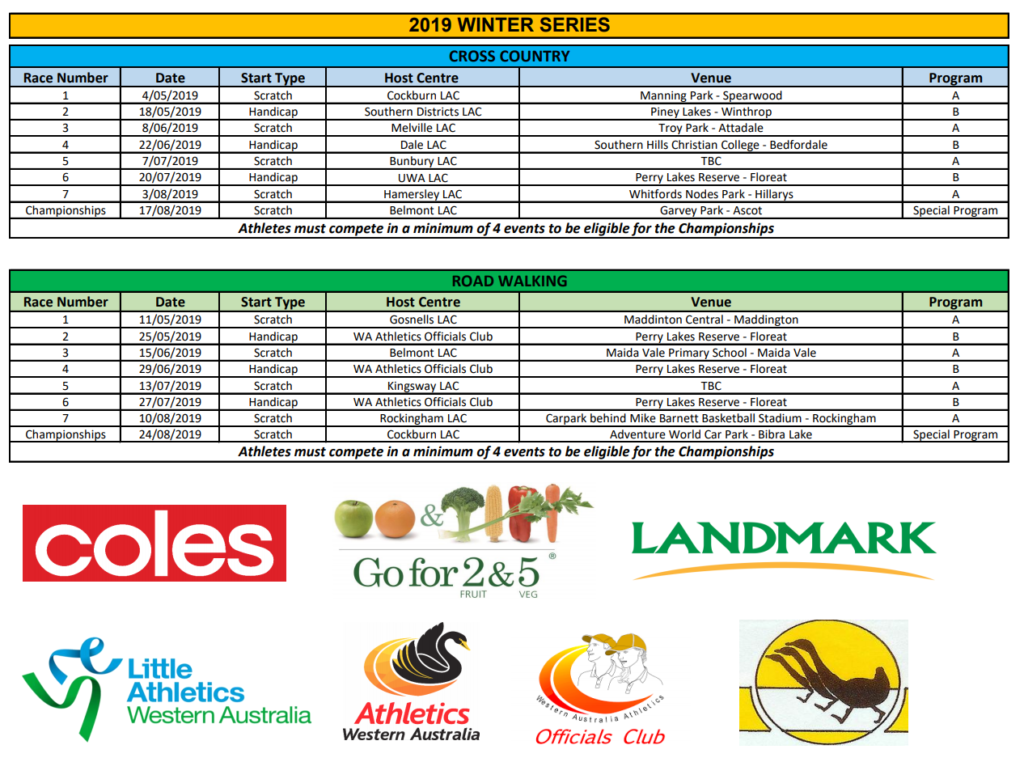 roaradmin
Comments Off

on Middle distance runners success at Nationals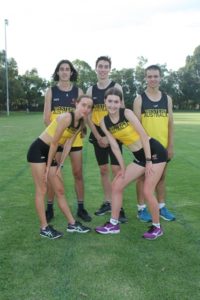 Our five runners from the Middle Distance training group each represented themselves, Melville and WA really quite professionally for their young ages during the National Championships week.
Kayla won medals in the 800 and 1500m but each of the others can be justly proud that they ran a PB or very near to it in at least one of their events in Sydney
For those who haven't followed or been involved with Middle Distance, these members of the group are now specialising in just 2 or 3 events.
Practically, it becomes more and more difficult to run a PB each time you hit the track because of the sheer number of times you are running that same race
Training has at times been hard and they have each shown great commitment to task all season.
Their parents and families are to be commended too. They have also had to make sacrifices for our runners to complete the journey all the way through to Sydney. I don't believe that good results just happen by chance and it is no co-incidence that each of these parents have been there on many training nights as well as the competition days. They strongly support their child through the whole athletics journey and do so in good humour. I recognise your commitment and thankyou for your efforts
Winter season is now just around the corner see you back on the track soon
Ross Keane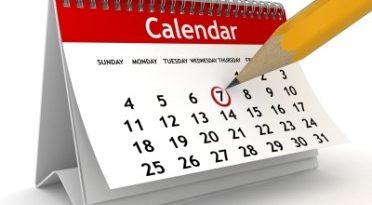 roaradmin
Comments Off

on Winter event schedule available
LAWA Winter Competition Dates (released 2/4/19)