The following timeline of events has been made available to help assist with your season planning.
*Subject to change. Please check the Melville Roar Orange Book, WALA and WA Athletics for updates.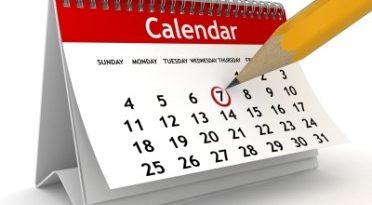 roaradmin
Comments Off

on Summer Season Registration opens 7th September
The days are getting longer and the weather is improving which means the summer season is not far away. Add the registration date (Saturday – 7th September) to your calendars and make sure you keeping checking in for updates on both the roar website and the new LAWA website.
It's going to be an exciting season with the Tokyo Olympics just around the corner.
2020 Summer Olympics will begin on
Friday, 24 July 2020 and ends on Sunday, 9 August 2020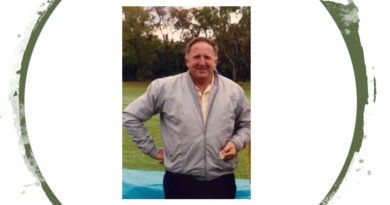 roaradmin
Comments Off

on Recent Passing of Mr Trevor Straughan
Dear members
It's with much sadness that we inform the Melville Roar Athletics community of the recent passing of Mr Trevor Straughan, a long time life member of the Melville Athletics Club.
Many of you would not have had the pleasure of knowing Trevor, but may recall seeing him at Saturday morning little athletic competitions and training athletes at Len Shearer.
Trevor along with his wife Merrill, both life members of Melville Athletics club, have been involved with Melville Athletics for over 30 years, running the Melway/Winthrop club and as Melville committee members for many years. Some may remember Merrill running the canteen while Trevor managed the Saturday mornings competition.
Trevor had a unique personality along with a larger than life laugh that gave so much to the sport of athletics. Trevor was truly happy when he was at Len Shearer, coaching young athletes and giving to the sport he loved, Athletics.
Rest in Peace
Please email secretary@melvilleroar.com if you would like to add any messages.
***************************************************************************
Message from Ross Keane
I remember Trevor as a larger than life character and very committed coach who consistently ran sessions twice a week at Len Shearer . He also rarely missed the weekly Seniors competition nights at Perry Lakes
Trevor happily coached whoever turned up to his group on a given night even as numbers became low. He trained many talented Melville Middle Distance little athletes and Seniors and often coached them for their entire running career. We shared the track at Len Shearer for training and he passed on running knowledge to me and would often offer further advice about where the Dockers were going wrong
Trevor and Merle also helped me one Zones championship Sunday many years ago. I recall that Raynor was being a bit of a handful at the time and they looked after him at their family home in Kardinya for the a while I got Catherine down to Rockingham for a 1500m race.
Mostly, however I will remember Trevor Straughan as being a Melville club man through and through.
Ross Keane